Massabesic High School Talent Show May 20th 7pm! Doors open at 6:30pm!

June menus are now available!!
www.rsu57.org
> Menu > Documents > Food Service Menus

John Bryant, 9th grade, was our March Madness Monthly Overall Attendance Award winner. John had perfect attendance and was awarded with an Amazon Gift card. Great job John!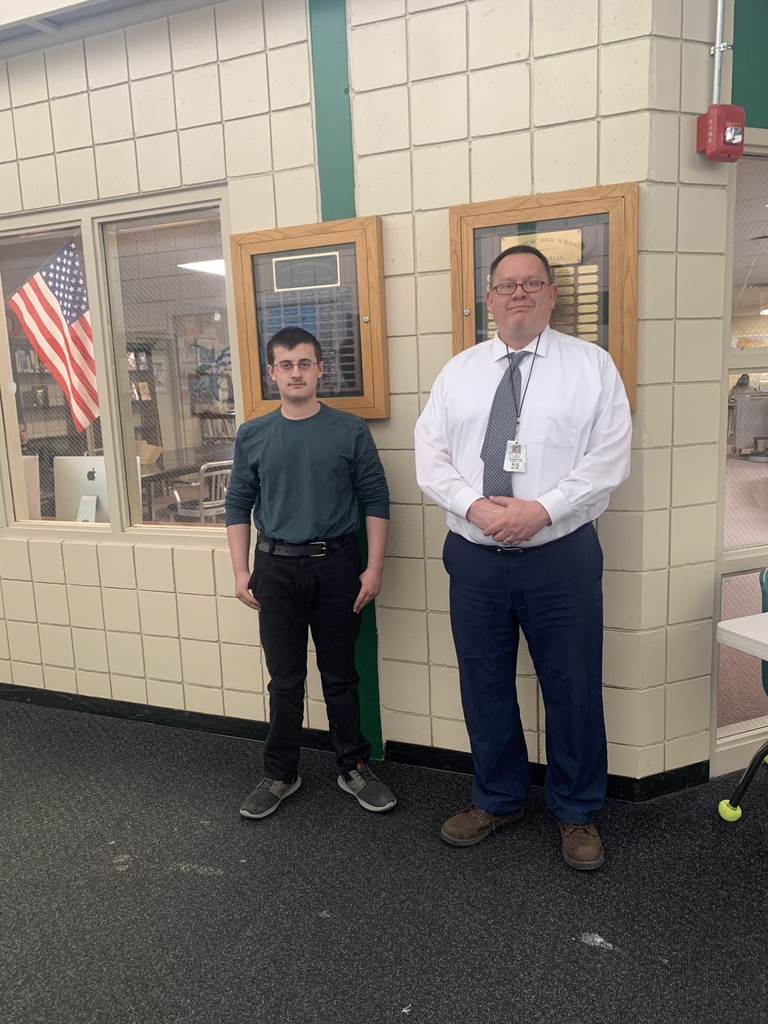 Congratulations to Sierra Basford for her recent induction into the National Tech Honors Society at Biddeford Regional Center of Technology. Sierra, an 11th grader at MHS, is in the Business Program at BRCOT. Well done Sierra!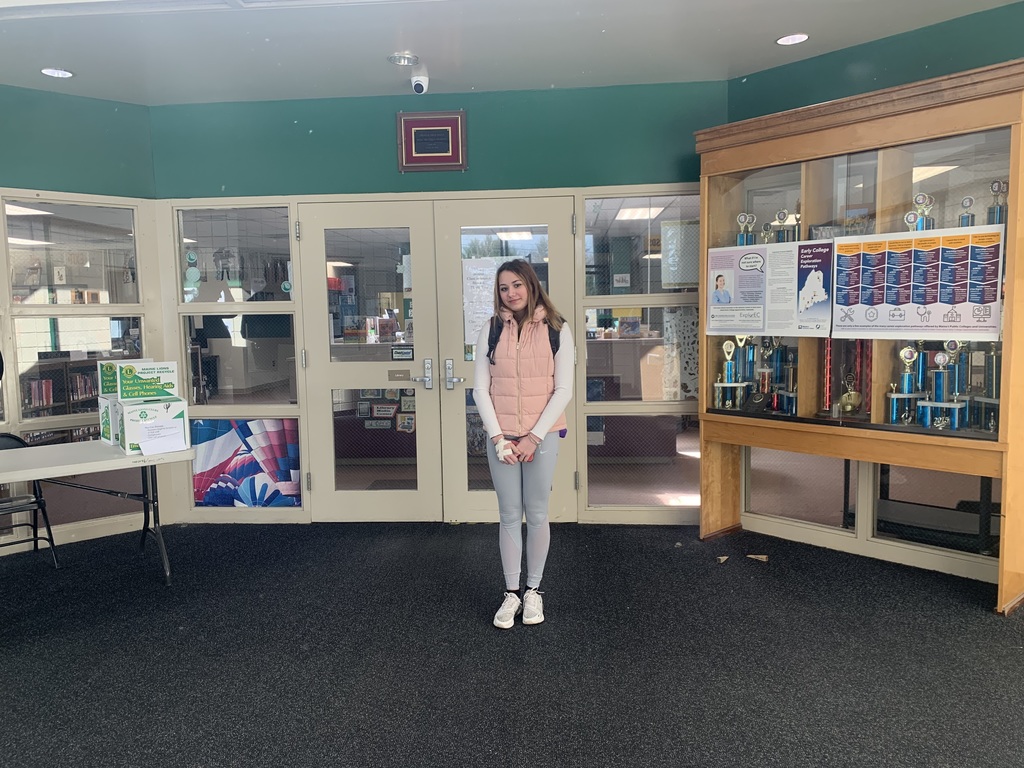 Week 3 winners for the MHS March Attendance Challenge! Seen here with Mr. Fryzlewicz are Andrew Carroll, Samantha Lurvey, Brielle Wills and Colby Watson.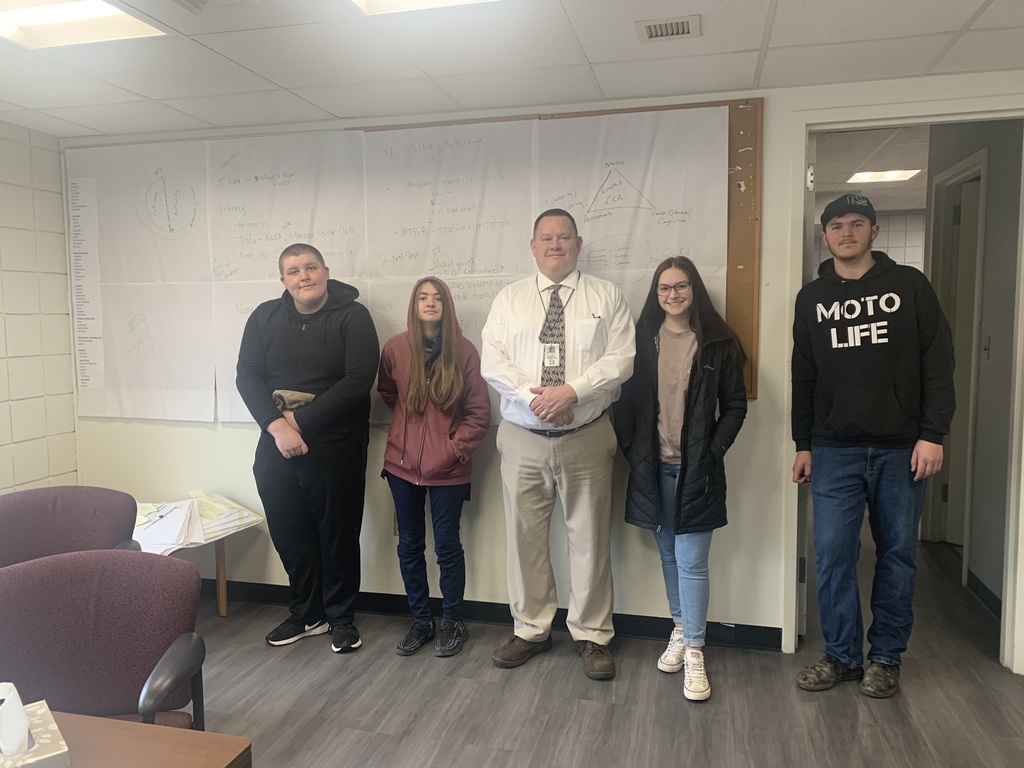 Congratulations to our March Attendance Challenge winners for Week 2! Pictured below are Shayla Hutchinson, Noah Lord (Winner Week 1), Dale Cyr, John Bryant, and John Daigle (Winner Week 1). Not seen here is our final Week 2 winner, Jack Carroll.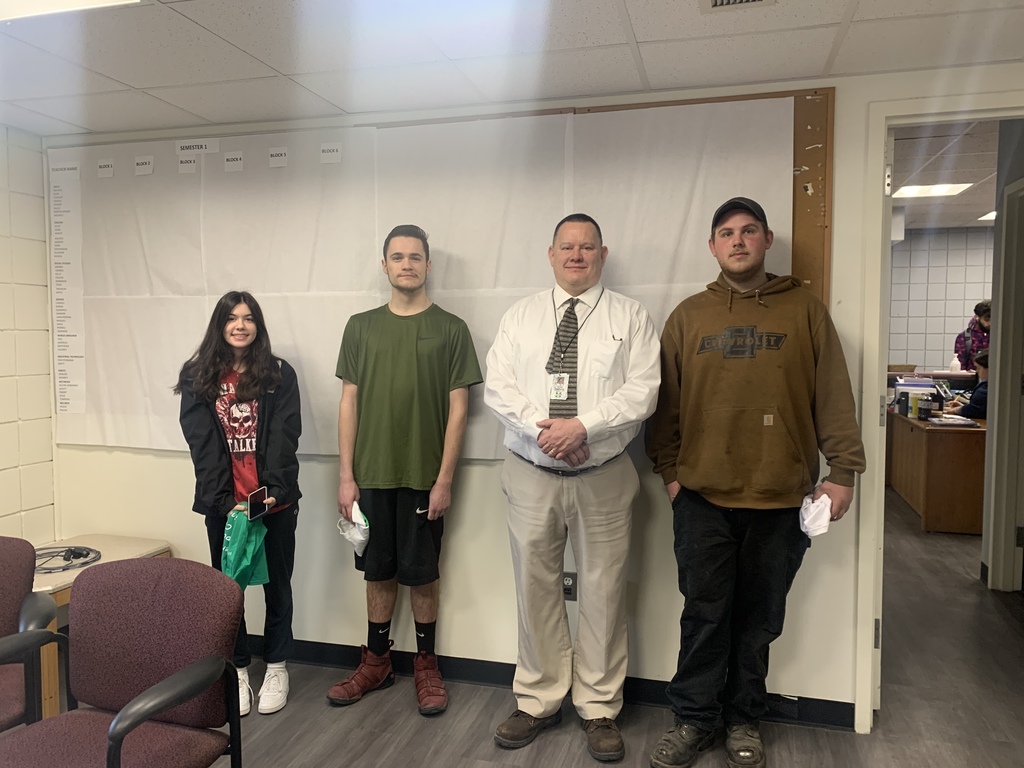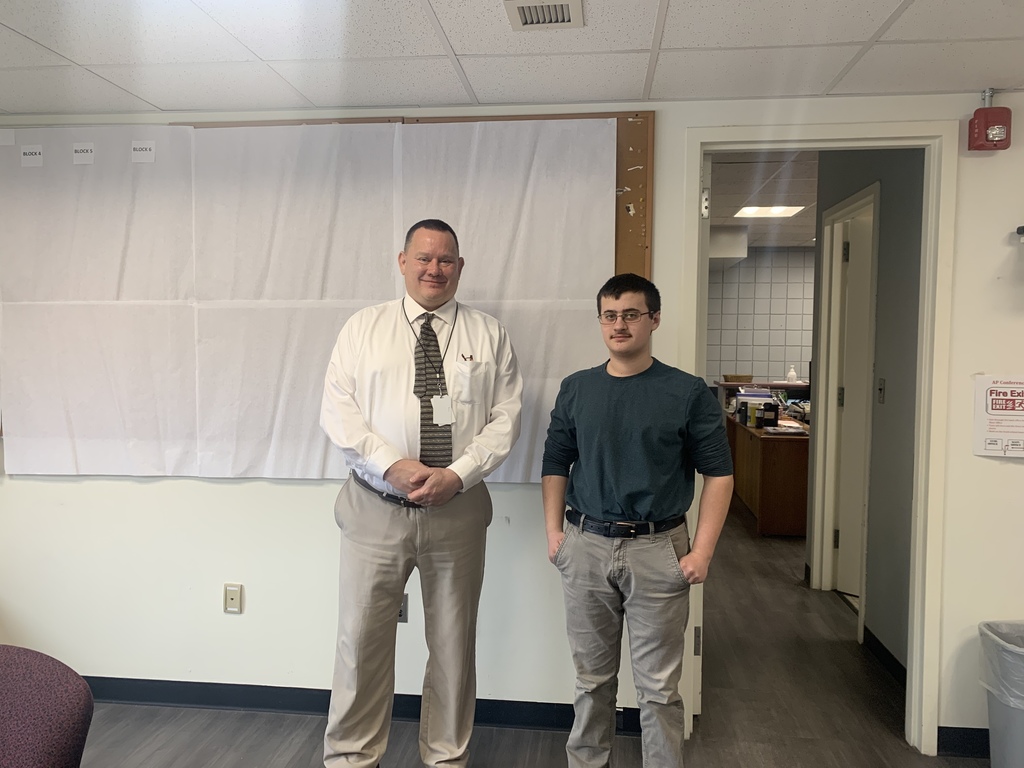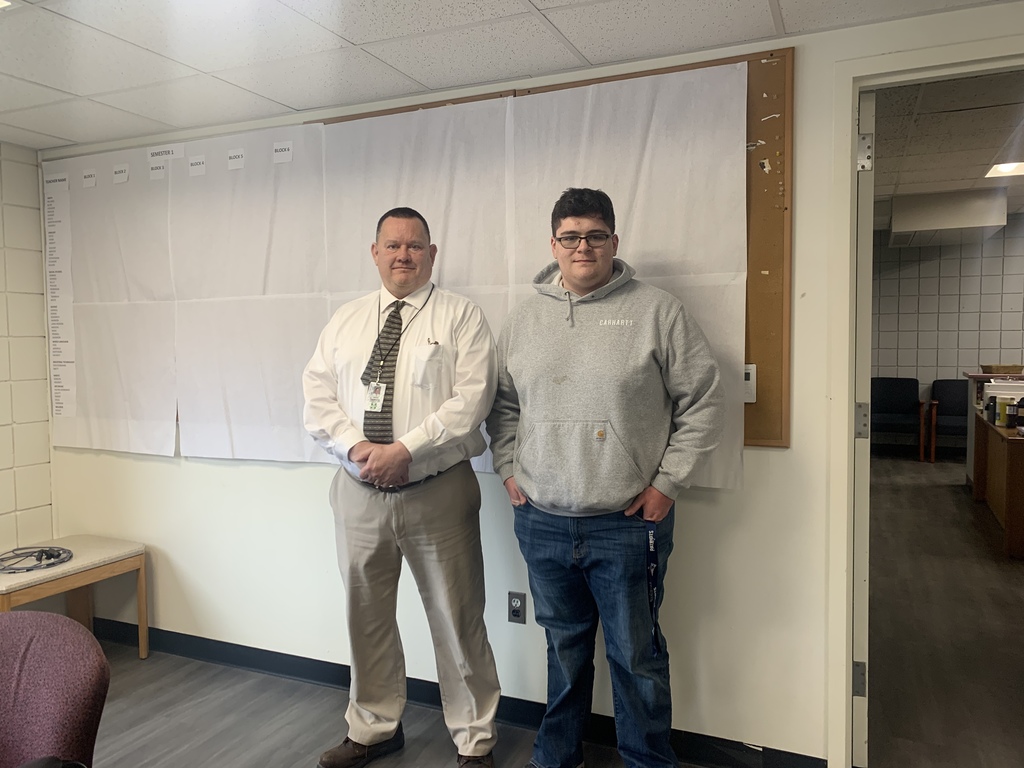 Massabesic students using their artistic talents to give back to the school. Seen here are High School students Jasmine Paige and Aubrey Heffler, who are painting murals in the hallway of the high school. Thank you both!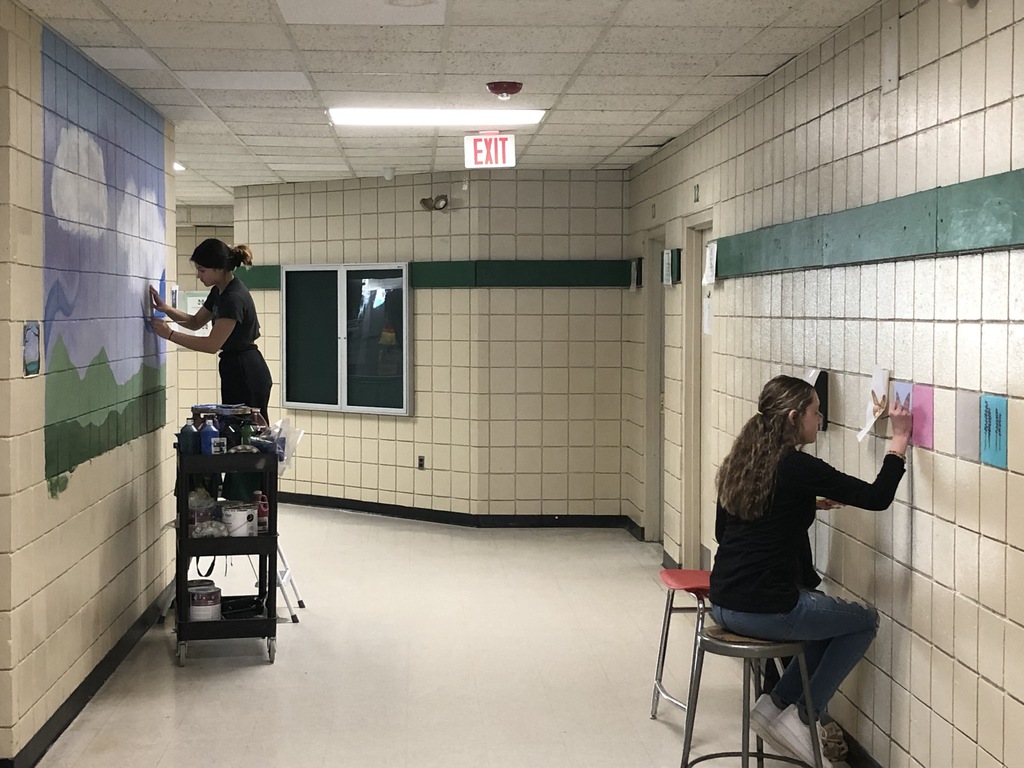 Did you know that MHS is currently doing a March Attendance Challenge? The goal of this challenge is to celebrate daily student attendance and recognize the efforts of those who attend. Seen here are the Week 1 winners Rachel Rallo and Hunter Jacobs! Thanks to both students!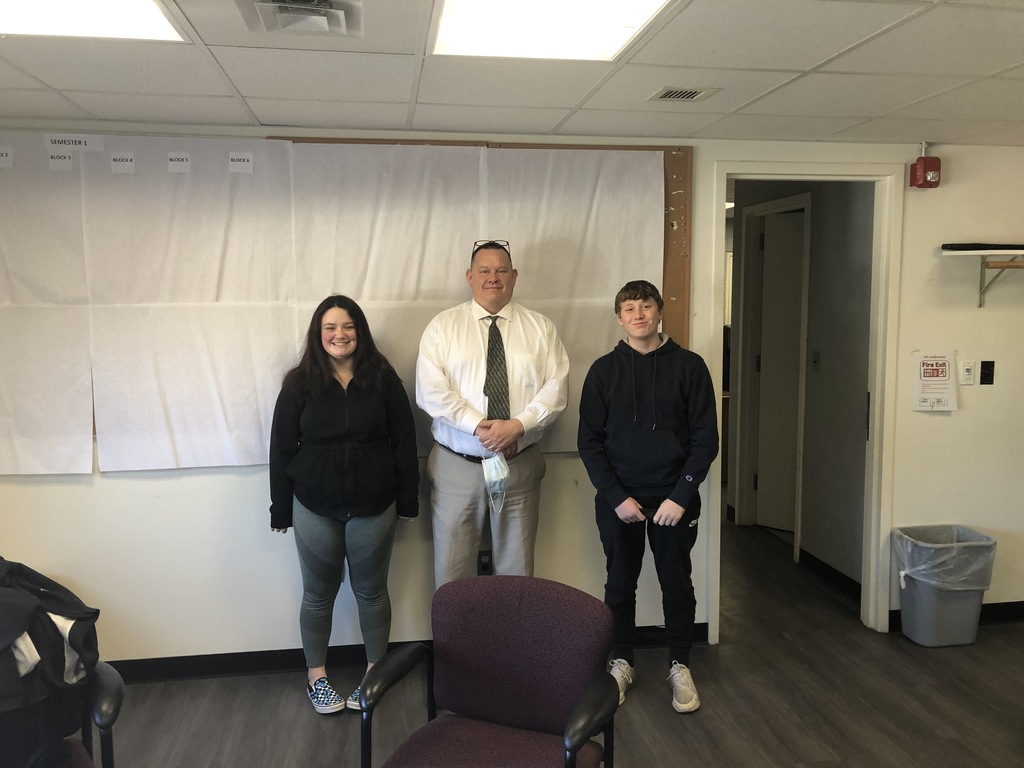 On behalf of all of the staff at MHS, we would like to wish our students and families a wonderful break! Kudos postcards coming soon to a mailbox near you!

Come join our team!!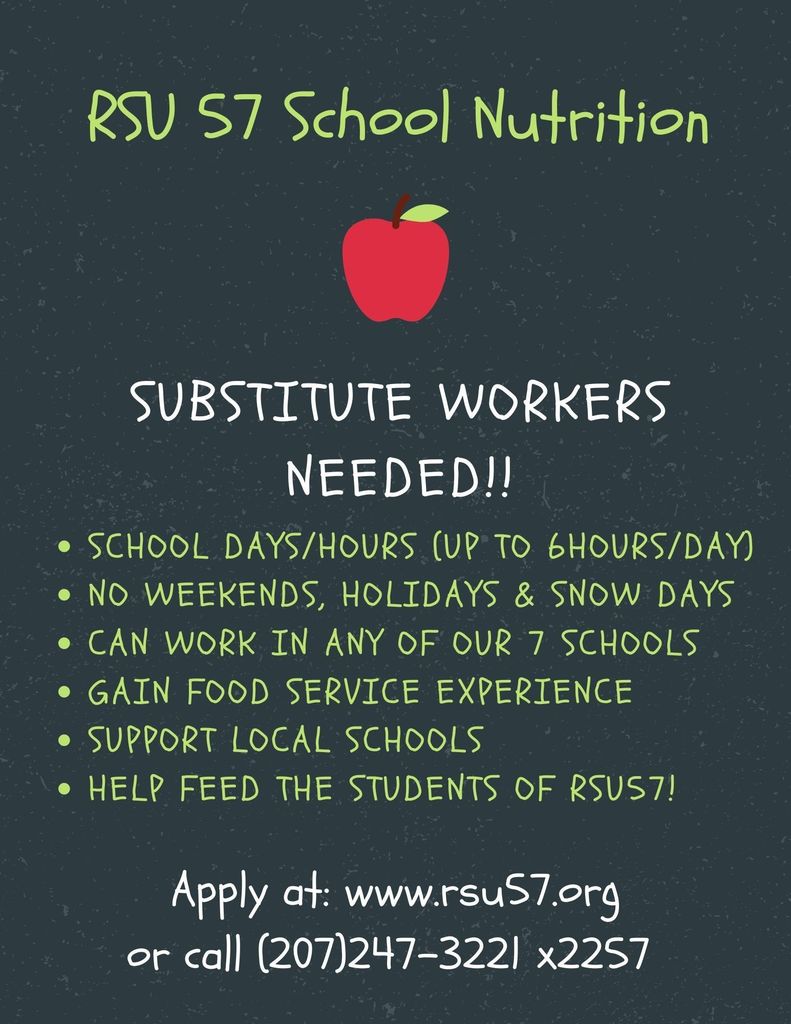 Congratulations to the MHS Unified Basketball Team on a well-played game yesterday against Sanford! The teams worked together and supported one another throughout. A great job by all!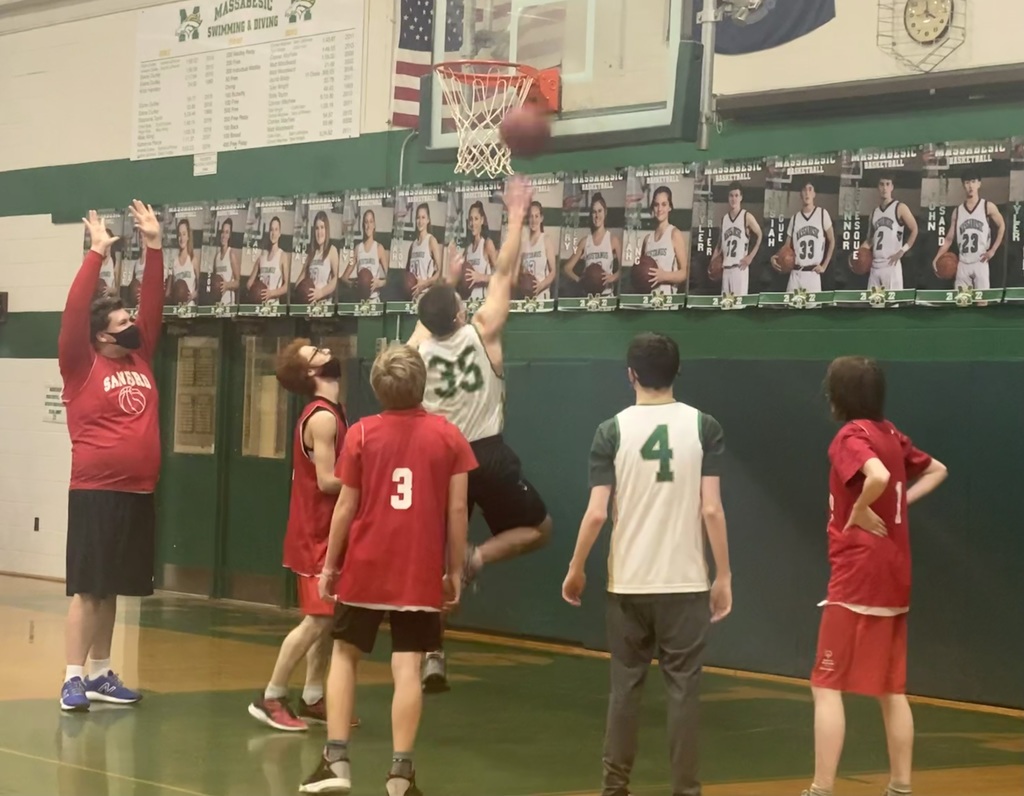 Students in Miss Doran's Earth Space Science class had so much fun in today's Density Murder Mystery lab! Not only did this hands-on science activity require students to make detailed observations and inferences about a mock crime scene, it also was a way for them to learn about density. The lab continues tomorrow when students will use all of their findings to identify the guilty suspect! Great job by all!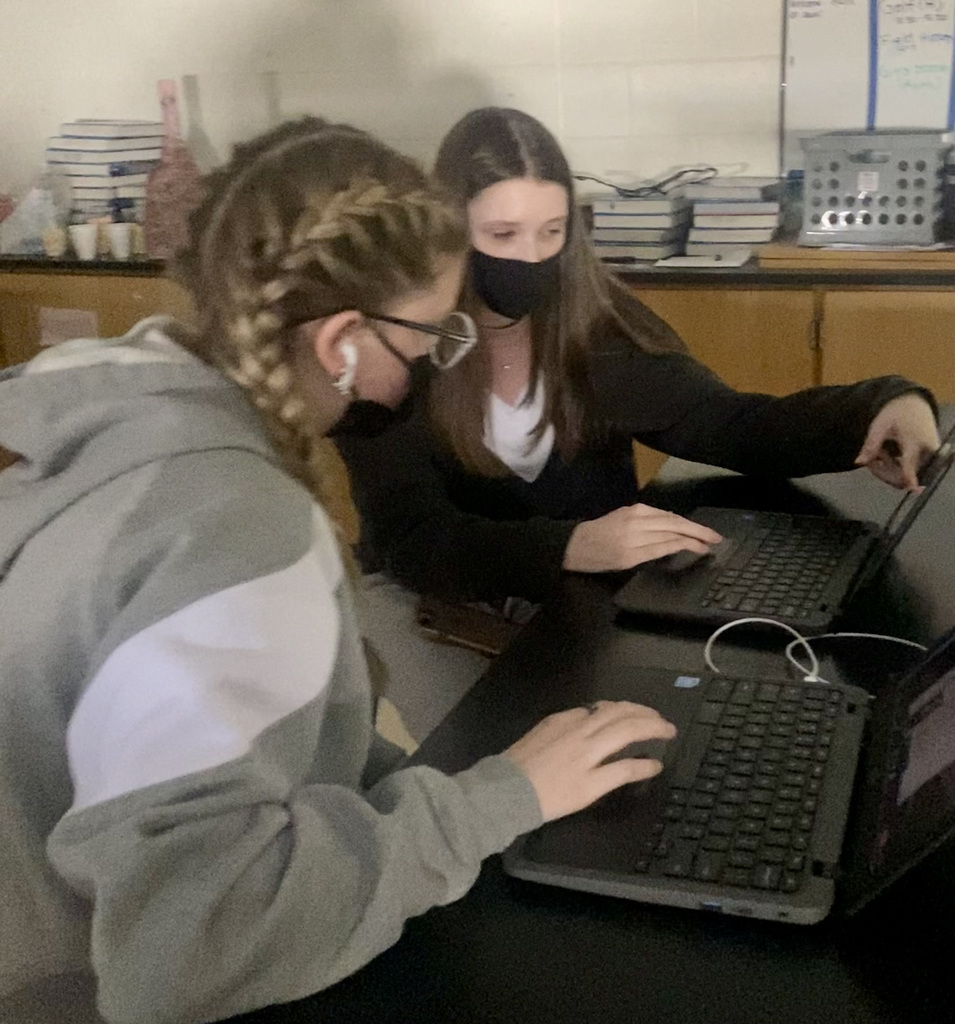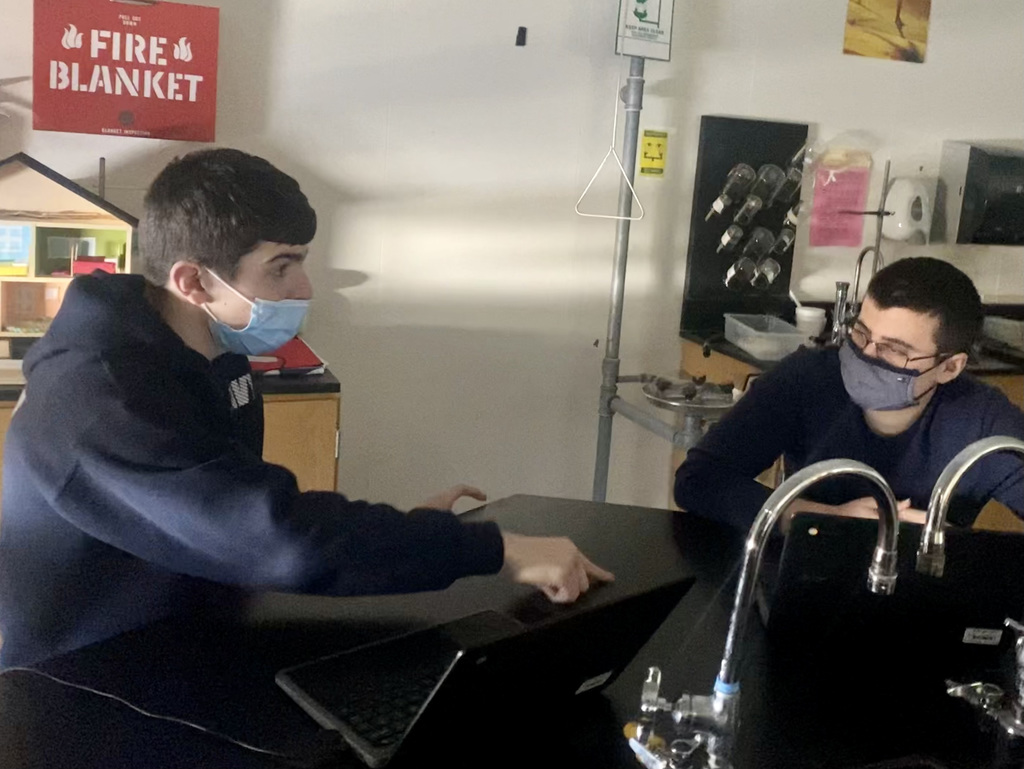 February menus are now available!!
www.rsu57.org
> Menu > Documents > Food Service Menus


Congratulations to MHS Wrestling who by a tie breaker came in second to Mattanawcook at yesterdays Noble Invitational. Congratulations to coach Derosiers, coach Hernandez and all of our wrestlers!

Activity bus 1474 will not be running today. All students needing bus 1474 after practices should be going home after school on their normal bus run and not staying for practices or other events. Thank you

Our MHS Field Hockey Quarter Final game vs Falmouth scheduled for tonight at 6pm has been postponed due to weather and will be played tomorrow at 7pm.

Tonight's MHS Volleyball game at Deering has been moved to 5:15pm JV and 6:30pm Varsity. The bus leaves MHS at 4pm.

Saturday's Field Hockey game with Sanford has been cancelled. We are working on a new date now. Tomorrow's Volleyball game at Bonny Eagle has been moved to 5:15pmJV and 7pm V. Bus departure is at 4pm. Tonight the undefeated MHS Varsity Girls Field Hockey Team hosts Biddeford at 4pm! This should be a great one!

Volleyball- The volleyball bus will now leave at 4pm. The JV game at Scarborough will be played at 5:15pm. The Varsity game will follow. Girls Soccer Away- There will be no JV Girls soccer game today at Portland (Fitzpatrick stadium). The varsity will leave MHS at 4pm. Game time for varsity will be approximately 5:15pm. Boys Soccer Home- JV boys soccer will begin at 5:30pm today. Varsity will follow at 7pm ish.

MHS students and staff are having so much fun this week for our Homecoming celebration! A few reminders for our next couple of days. 1. Our Pep Rally is for current MHS students only. It will be held tomorrow night (Thursday, 9/30) on the stadium field and will begin at 8:00p.m. We are thrilled to announce that our emcee for this event will be 104.7! We expect the rally to last 1 - 1.5 hours. 2. Friday night we will host Gorham for our Homecoming football game. This will also be our Senior Night. Senior Night celebrations will begin at 6:45, with an anticipated 7:00p.m. kickoff. Please see the letter from Principal Fryzlewicz regarding spectator attendance:
https://drive.google.com/file/d/13mazRIG_efEWoWBfIv3amB_U1Vuk5Qvb/view?usp=sharing
Thank you in advance for all you do to support MHS! The support from the community has been tremendous and we are so very grateful! Go Mustangs!