MHS Boys Basketball has their home opener tonight vs Noble. First Team is at 4pm, JV at 5:30pm Varsity at 7pm. The game will be streamed at
https://www.youtube.com/channel/UCUKQtfxjcDqkjAJ3wwW-VQA
MHS Indoor Track and Field Opens their season tonight at USM with Scarborough, Sanford, Deering and Westbrook at 4pm. Go Mustangs!

We hope you plan to join us tomorrow at our MHS Academic Showcase - Wednesday, December 14th from 5:00 pm - 7:00 pm!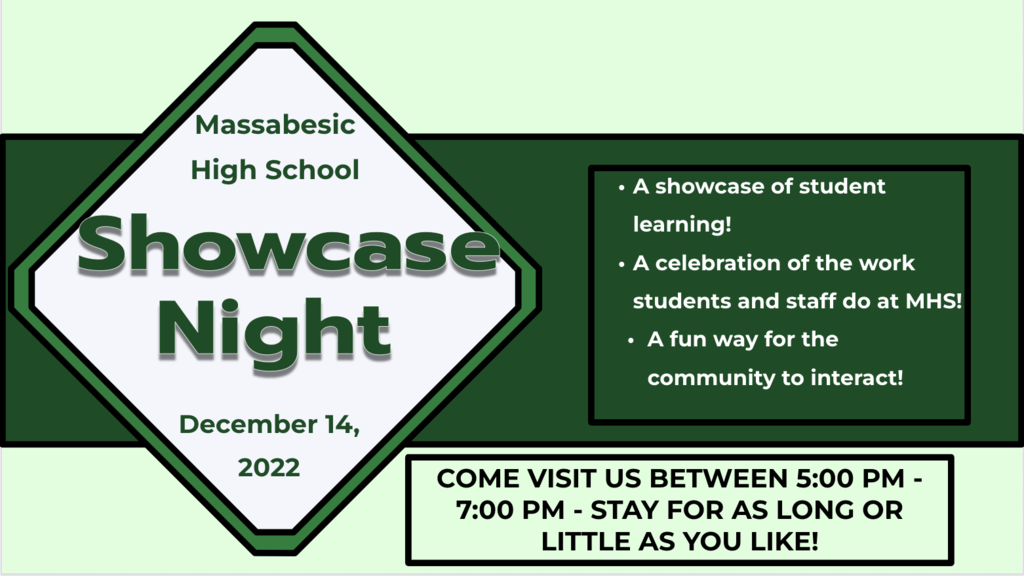 The JV and Varsity Girls Basketball games vs Thornton Academy are cancelled this evening. Our girls will travel to Noble on Tuesday for a JV game at 4:30pm

We hope you plan to join us at our upcoming MHS Academic Showcase - Wednesday, December 14th from 5:00 pm - 7:00 pm!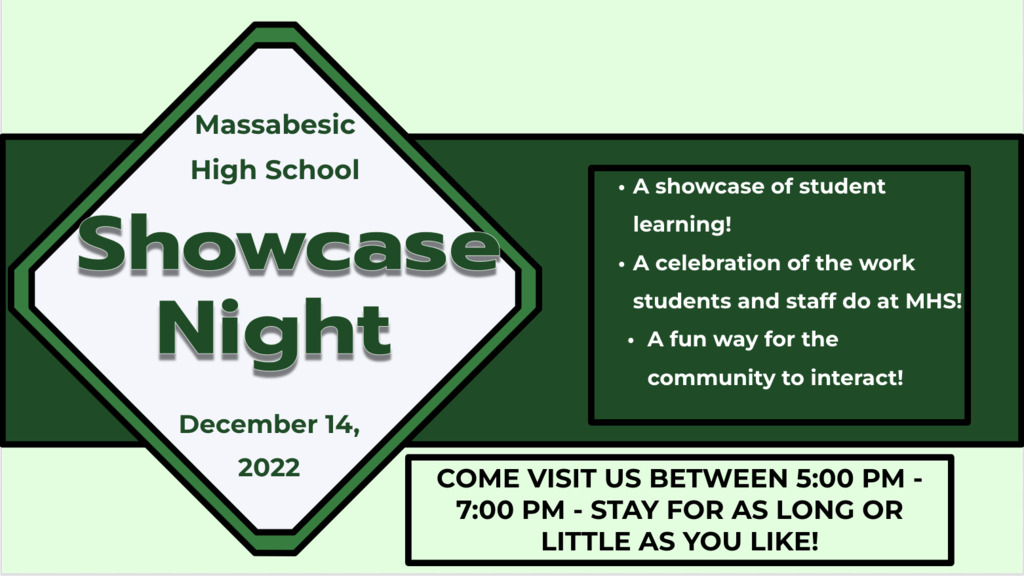 December Breakfast & Lunch Menus!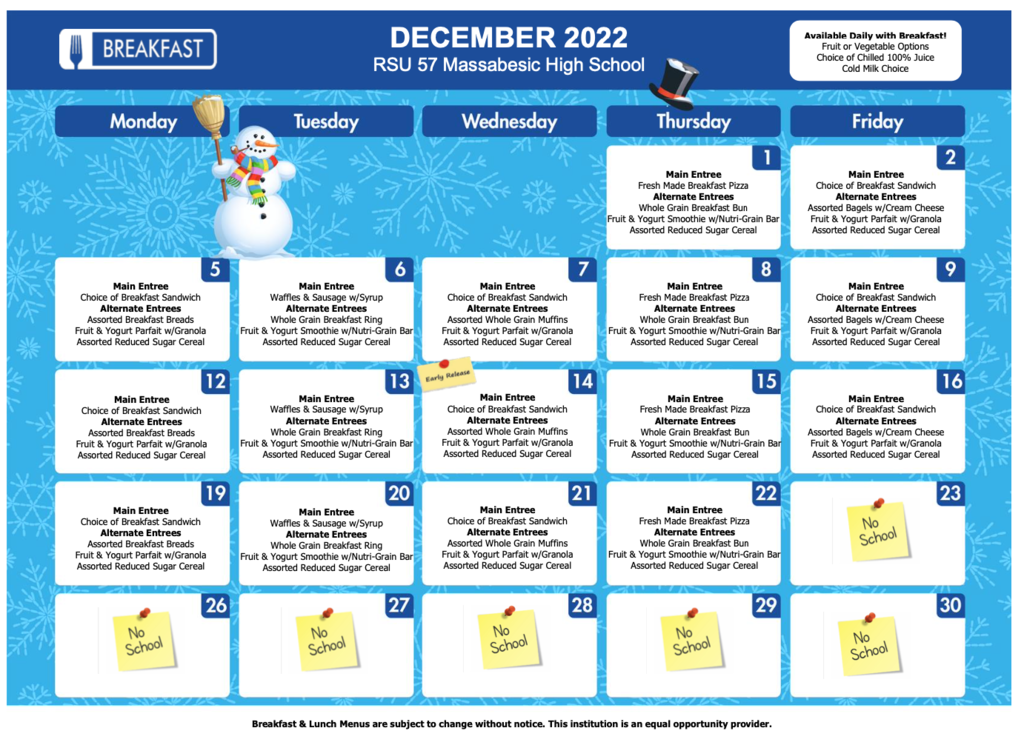 Please see the attached letter regarding MHS Staffing updates dated for 11.23.22.

A special thank you to the Ethan Smarrella and his family for their generous donation of rough-sawn material to help support our programming and students in the Industrial Arts Department! (Photo attached)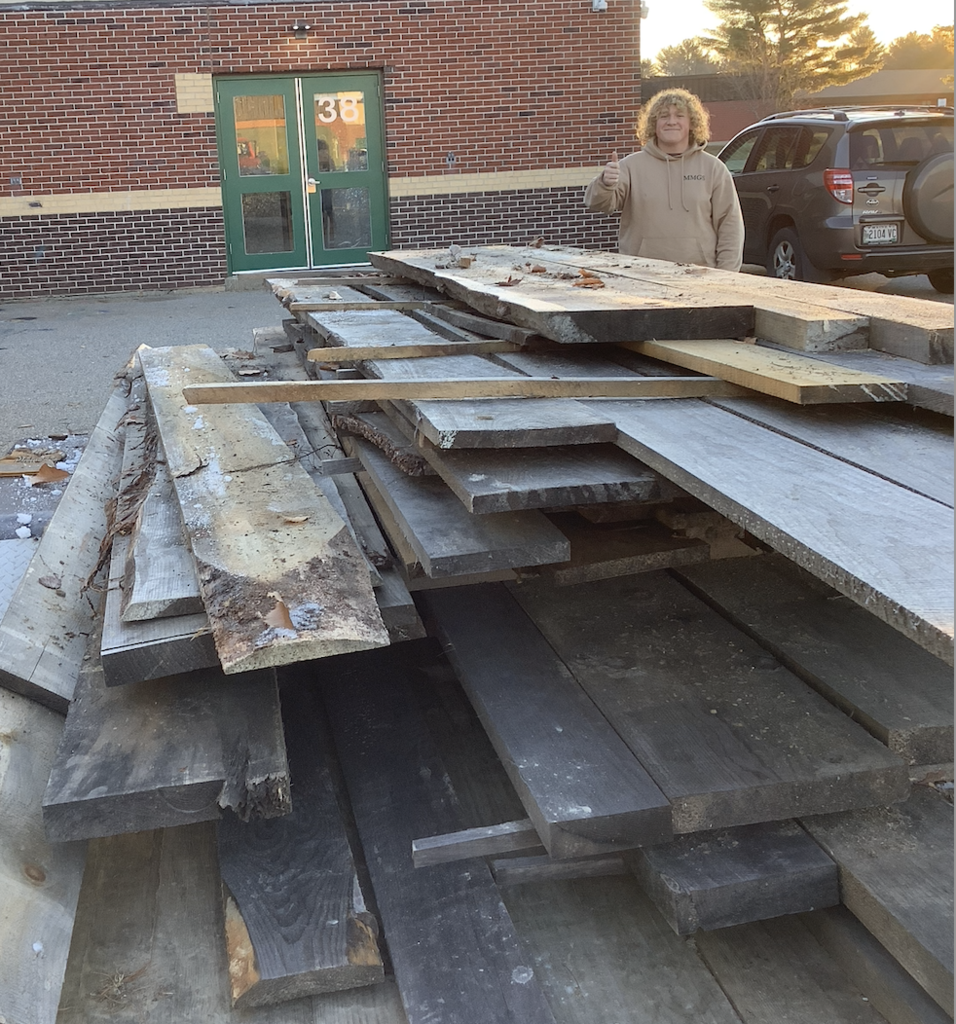 The MHS Thanksgiving Food Drive is complete and over 1500 non-perishable items were collected in the past few weeks. Mr. Scully's advisory won the competition and as such was gifted the opportunity to 'pie' Mr. Scully - pictures attached!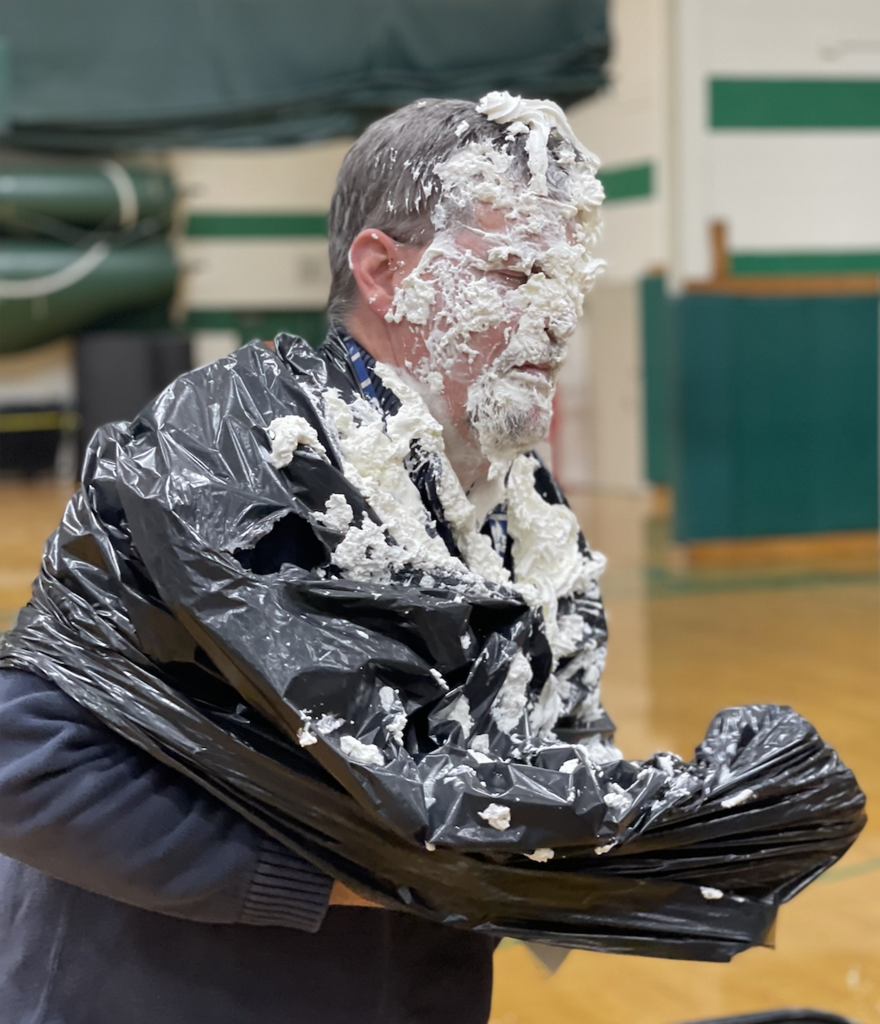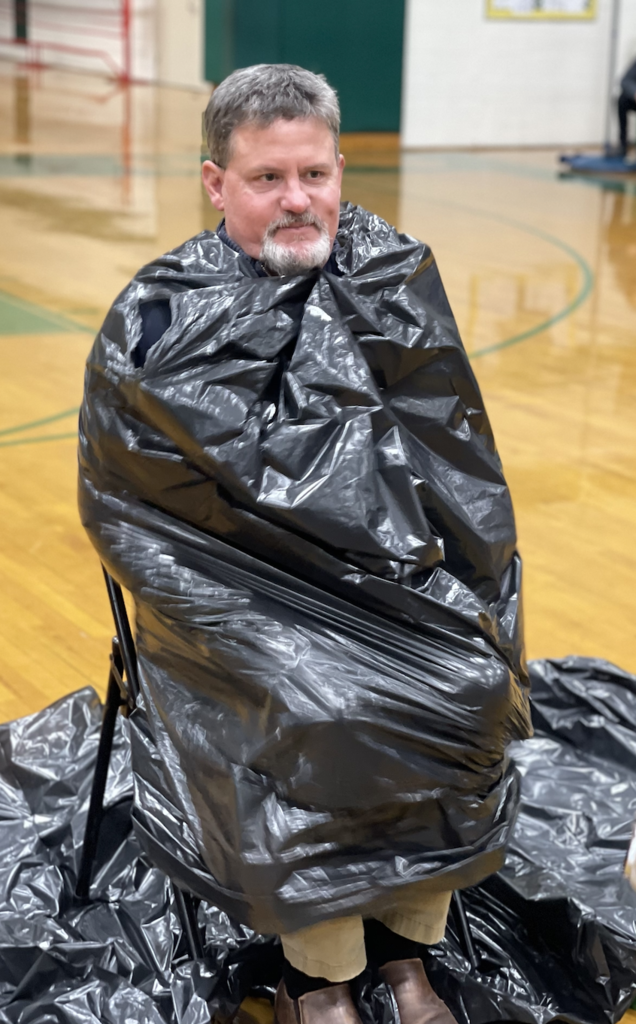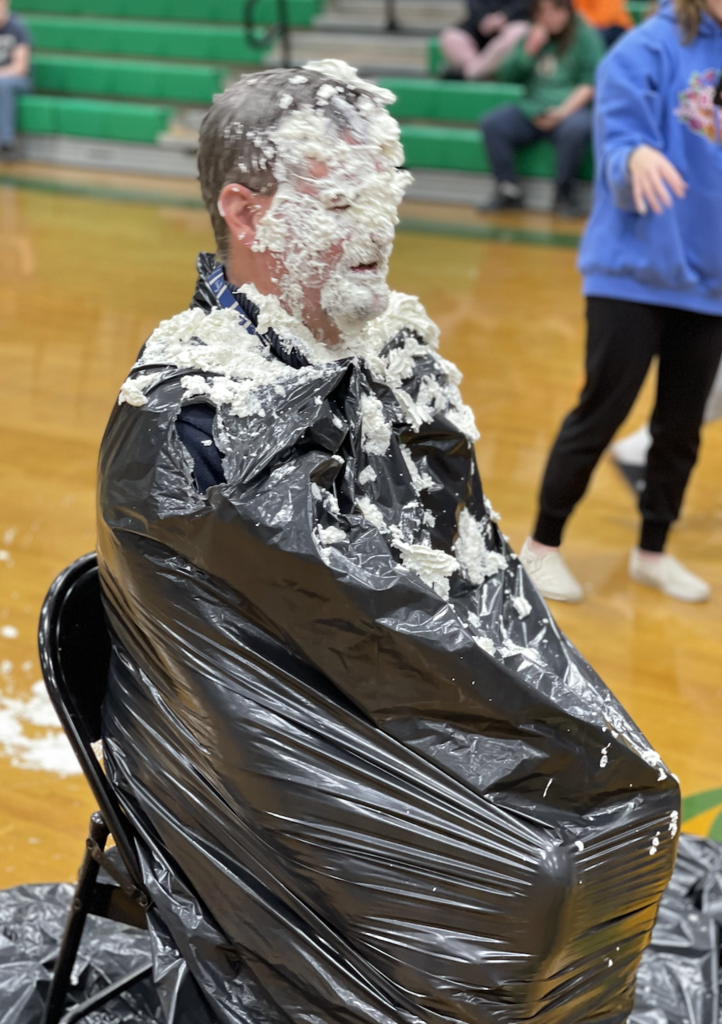 Please see the Thanksgiving Letter attached to this message.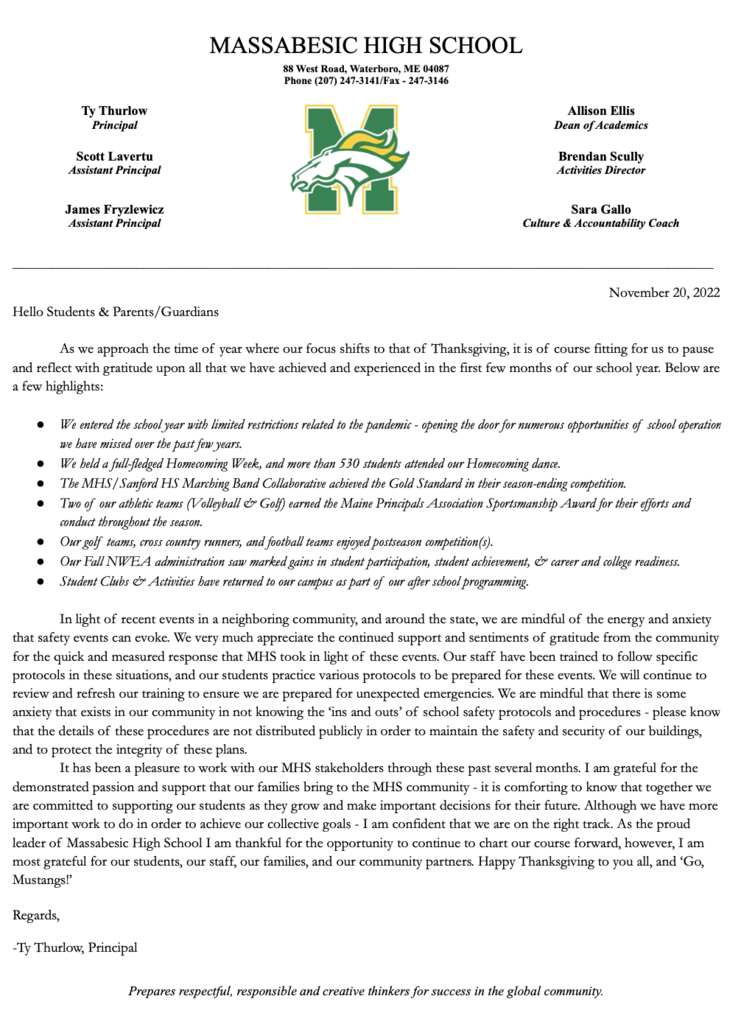 Please see the School Safety Notification letter attached to this post.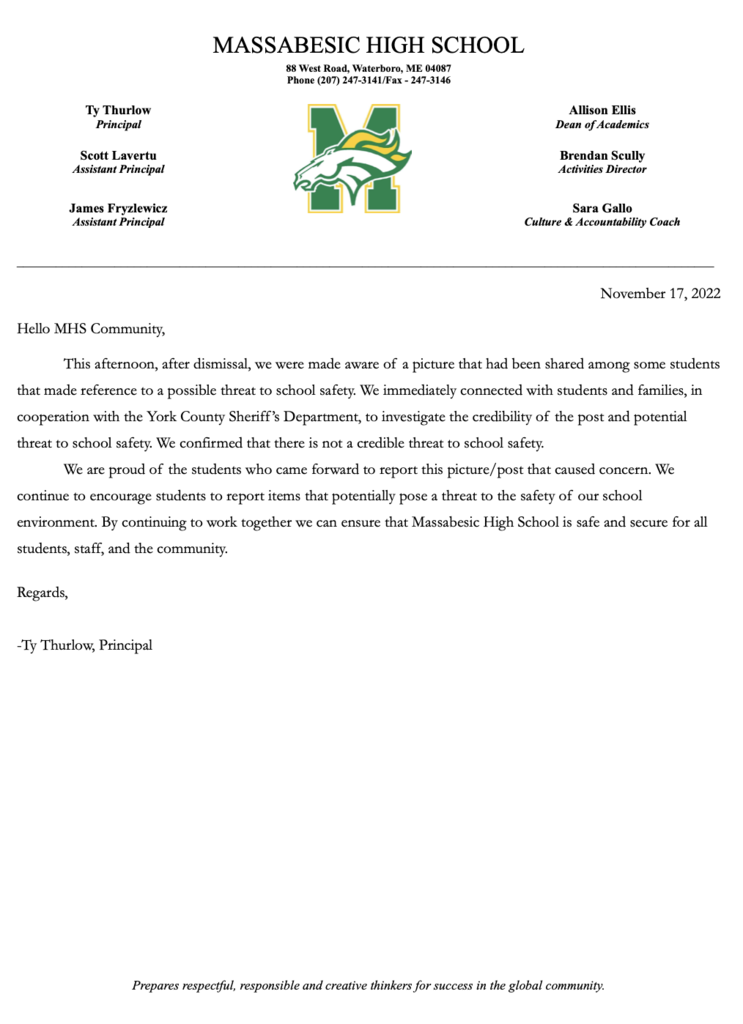 Good Morning Mustang Nation - our Progress Report 1 will be visible on Parentvue shortly. Please note due to caching, it might take up to 24 hours to see your student's progress report. Please reach out to your student's guidance counselor if you have any questions.

UGLY SWEATER 5K!!! It's that time of year again! MHS's National Honor Society is hosting its third annual Ugly Sweater 5K. All ages and abilities are welcome! You can walk, jog, or run the route, or if you're not able to attend, you can donate through the site linked below. All proceeds go toward purchasing gifts from the giving trees in the RSU57 schools and community. Come join us for a super fun event while giving bringing smiles to so many faces.
https://runsignup.com/.../Wat.../UglySweater5KSponsoredbyNHS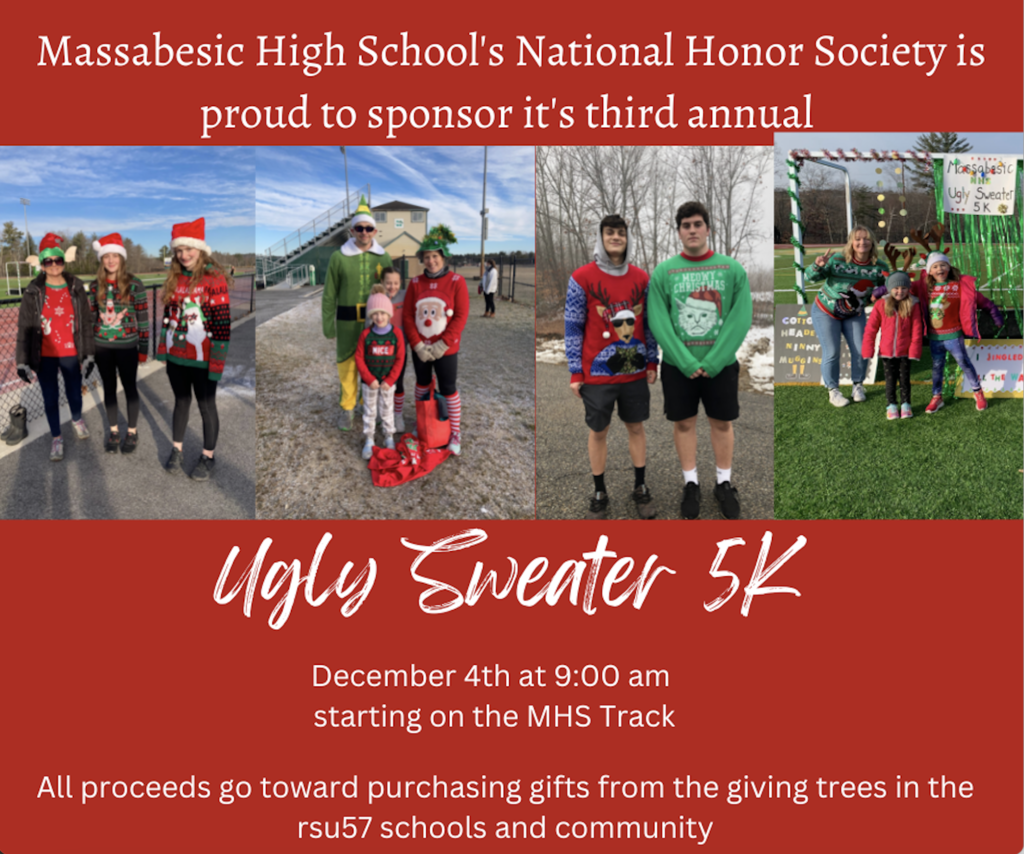 The Dental Clinic slated for Monday, November 7, 2022 has been postponed. We will provide information once a new date has been secured. Sign ups for the dental clinic are still available. Permission forms can be requested at the main office, through the RSU 57 webpage, and can also be found at the link below: E' Permission Forms - Schools
https://www.toothprotectors.org/permission-form/
www.ToothProtectors.org

We are aware of traffic issues/closure near the intersection of Aroma Joe's/Hannaford on Route 202 in Waterboro this morning - that area is currently closed to traffic and we do not have an estimated time of reopening at this time. Please seek alternative routes to school this morning. We will provide updates as information becomes available.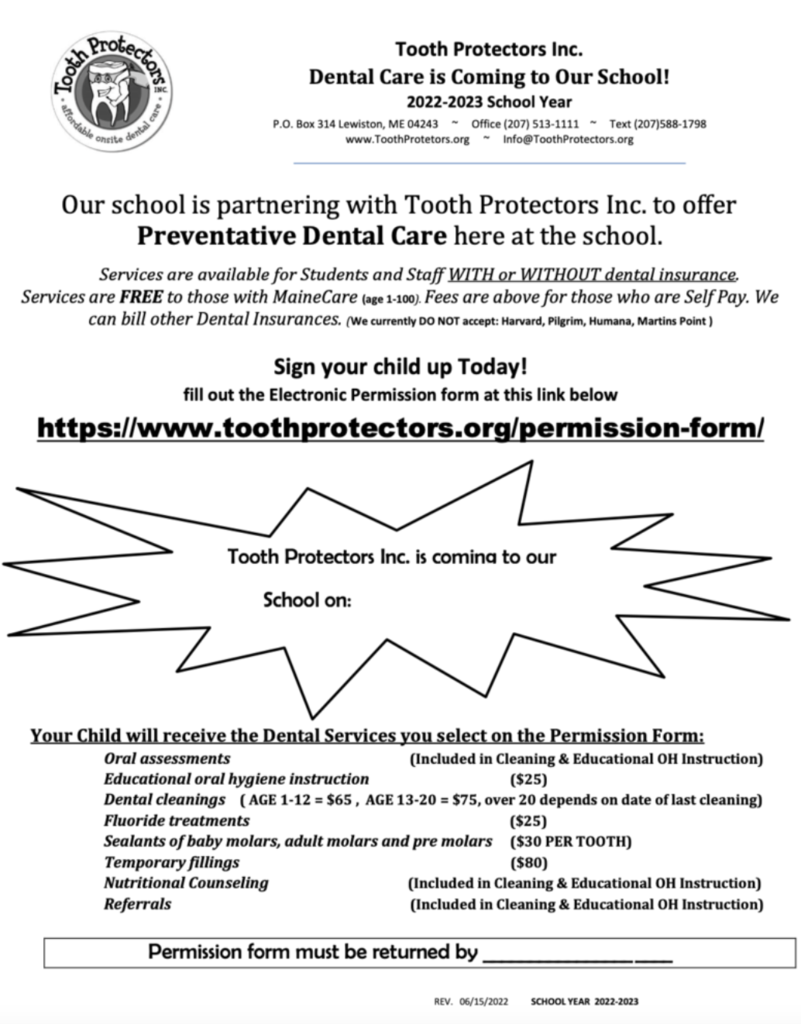 Congratulations to the following Massabesic High School students who have participated with the Sanford Spartan Marching Band this fall. These students recently performed at the season ending competition this past weekend and were awarded the GOLD standard for their performance. This is the highest achievement possible in marching band competitions. A special thank you to Mr. Halpin-Desmarais for directing these students throughout the season: Grayson Needham (Drum Major), Dex Tremblay, Jack Lee, Kilee Francis, Coral Lopez, Daysha Watson, Evan Caron, Hannah Dearborn, & Zoe Pisani

MHS is pleased to announce the Honor Roll for Semester 2 of the 2021-2022 school year. Students achieving this recognition should see Mrs. Ellis & Mr. Thurlow in the main lobby tomorrow morning, Tuesday, November 1st to receive their certificate. Congratulations, students!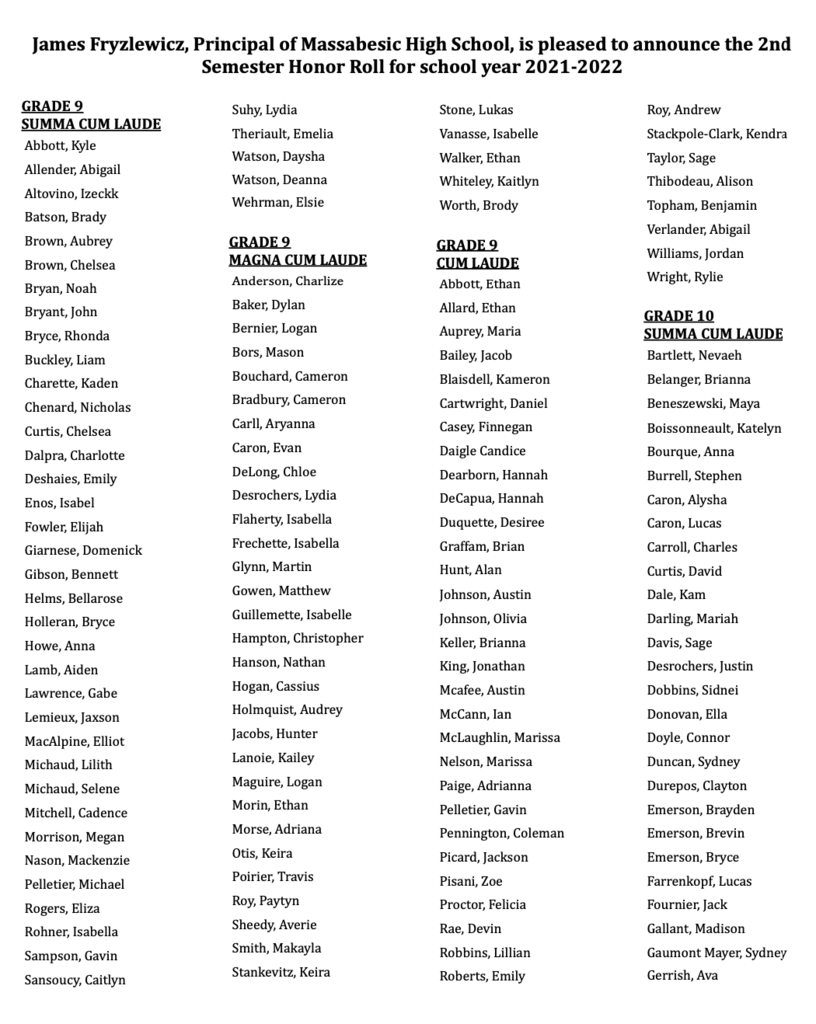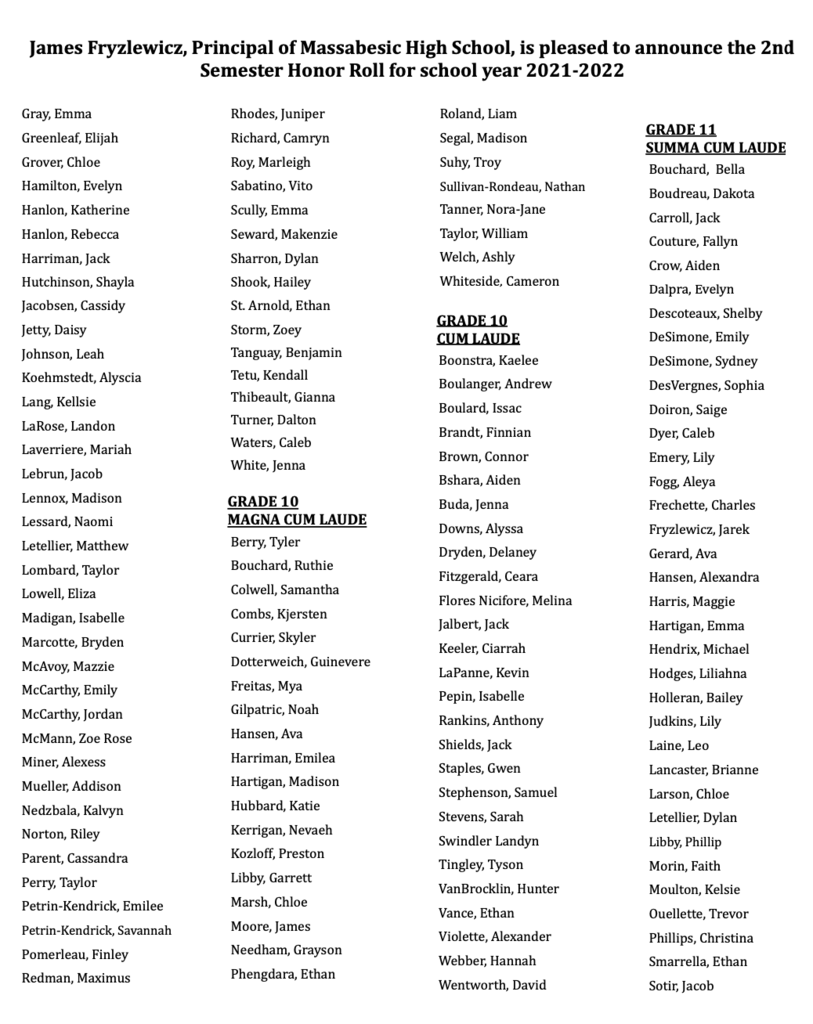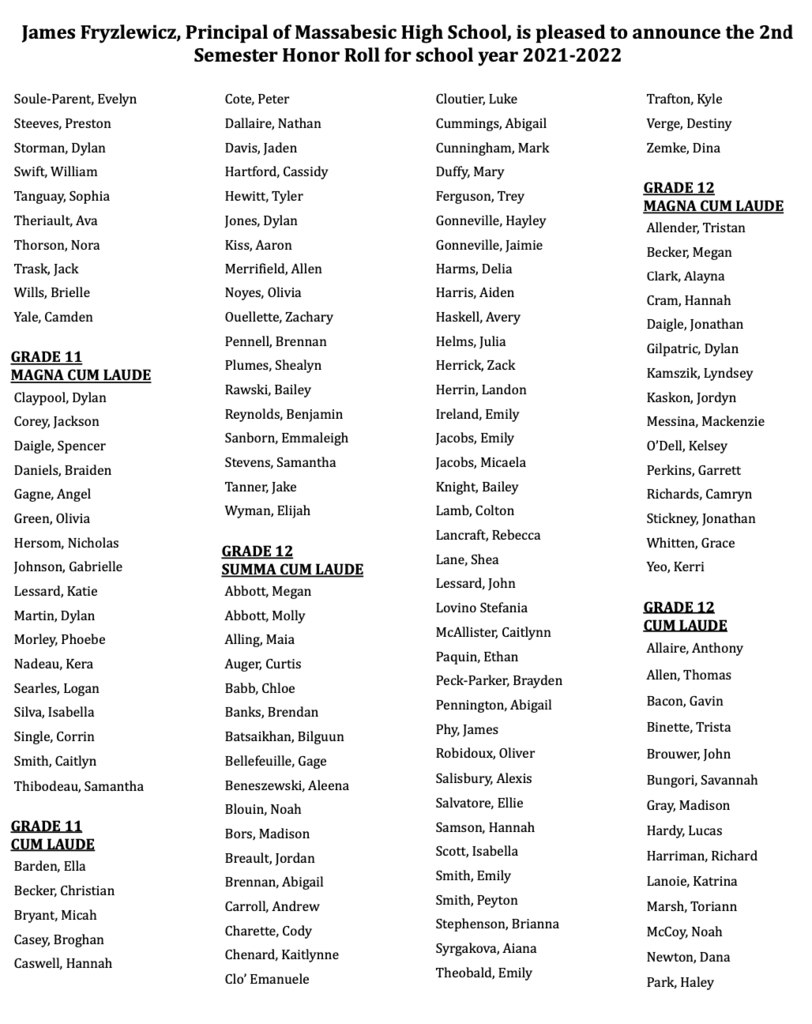 Please review the letter attached to this post regarding Academic Recognition at MHS.